The direction of Climate Change Connection is set by our Steering Committee. That committee is led by a very passionate and capable chairperson:
Danny Blair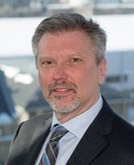 Danny Blair is a Professor of the Department of Geography at the University of Winnipeg.
Danny Blair is a climatologist with a Ph.D. from the University of Manitoba, where he studied the climatology of southern Manitoba. His principal areas of research expertise are concerned with
map-pattern classification
evidence and impacts of climate change on the prairie provinces
climate variability related to teleconnections (e.g. El Nino)
paleoclimate reconstructions using precipitation isotopes
the thunderstorm hazard
the effects of climate change on transportation
He teaches a variety of courses related to climatology, meteorology, and natural hazards.
Contact Information:
Tel: (204) 786-9236
Fax: (204) 774-4134
Email: d.blair (at) uwinnipeg.ca