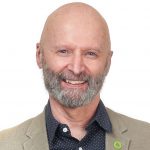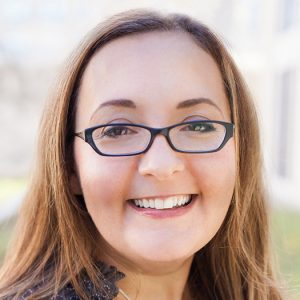 On this page, we introduce our friendly and capable staff:

Click a link in the list above to jump to that topic on this page.
Working together, our project managers oversee the planning, development and delivery of information to help Manitobans reduce their greenhouse gas emissions.
Curt Hull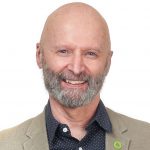 Curt is the Project Director. He is responsible for this website, for managing the climate connection network, for developing publications, and for financial management & reporting of Climate Change Connection (CCC).
Prior to coming to CCC, Curt spent many years in the private sector. He worked as director and quality manager with a successful Winnipeg-based, electronics design and manufacturing company. He is a professional engineer.
Curt brings a passion for climate change education and action, a strong background in project and financial management, and a history of community volunteer work. Curt is an avid practitioner and advocate of self-propelled transportation.
Curt holds a BSc. in Electrical Engineering, a BSc. in Zoology, and a Certificate in Adult and Continuing Education (CACE).
Curt usually works from home.
Contact Information:
Tel: (204) 233-0545
E-mail: curt (at) climatemb.ca
Susan Lindsay
Susan is responsible for coordinating CCC's events and presentations, generating information and outreach materials, and bringing the issue of climate change to youth and municipalities.
Prior to employment with CCC, Susan worked as the Water Education Coordinator at the Fort Whyte Centre in the Environmental Education Department.
Susan has also worked for the International Institute for Sustainable Development (IISD) in Winnipeg, Manitoba and Monterrey, Mexico, Youth Challenge International in Guyana, South America, Tiamo Resorts in South Andros, The Bahamas and the City of Winnipeg in the Waste and Water Department.
Susan holds a BSc. in Environmental Science and a postgraduate in Ecotourism Management.
Contact Information:
E-mail: susan (at) climatemb.ca
Jennifer MacRae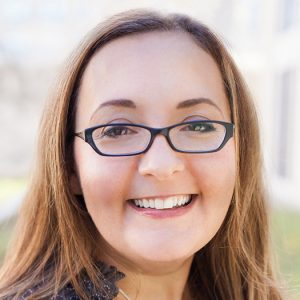 Jennifer is responsible for managing the Food Rescue and Emissions (GHG) Reduction project; and helping coordinate CCC's public outreach and education efforts including the website and social media channels.
Jennifer is passionate about the environment, and social justice, she has 17+ years experience in strategic communications. With a demonstrated history of working in higher education, non-profit and private sector.
Jennfier holds a BGS. in Business and Administrative Studies, and holds a Creative Communications Certificate.
        Contact Information
        E-mail: jennifer (at) climatemb.ca