Revolutionizing Food Storage with 40ft Refrigerated Shipping Containers
New Freezer Warehouse/Cold Storage Space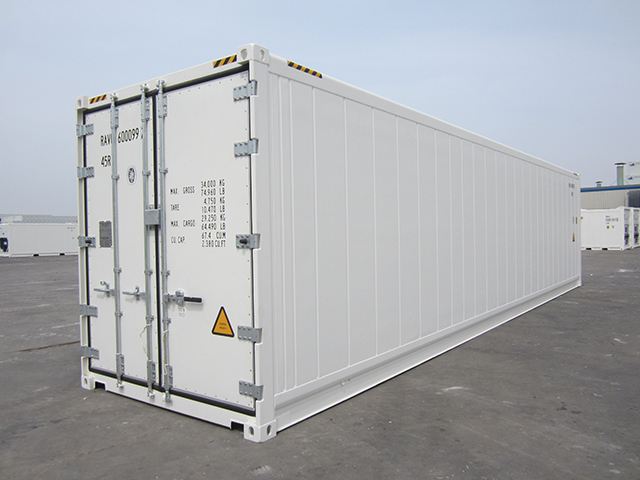 Did you know that we can prevent good food from going to waste and help those in need by using 40ft refrigerated shipping containers to store surplus food?
These containers are portable, temperature-controlled, and can freeze or refrigerate food as needed.
By adopting this low-cost, scalable solution at Harvest Manitoba, we can immediately increase their food storage capacity. We also plan on setting up additional shipping containers in a new location, which will allow us to serve all community food service agencies and school meal programs in Winnipeg and beyond the perimeter.
A Game Changer for Manitoba!
One shipping container can hold up to 26 pallets of food and it's already working in Brandon Manitoba! The Brandon Food Rescue. using just three shipping containers is able to save approx. 40,000 pounds of food from landfill in just a month!
That's 480,000 pounds of food and 1,824,000 pounds of greenhouse gas emissions diverted annually.
Imagine what we can do Winnipeg!
Let's build resilient communities while reducing emissions.
The Need Has Never Been Greater
More and more Canadians are falling on tough times, as demand for food banks continues its meteoric rise nationwide over the past few years — with no change in sight. Harvest Manitoba has seen 140-per cent greater need than just three years ago. This project supports everyone, especially those in our community who are most vulnerable to poverty and at risk due to external factors like climate change and inflation that affect our food supply.
Donate Now!
We're working towards instituting this program – we need equipment, tools, support for staffing and partnerships to get this off the ground! Each shipping container cost approx. $20,000 CAD. Every dollar counts!
Let's Keep Good Food out of the Dump!
Receive a charitable tax receipt when you donate!
Major Gifts
Gifts of over $5000 will also receive increased recognition and support – contact us to discuss!
---
Background
In Manitoba, our second largest single source of GHG emissions comes from our landfills. Nearly 60 per cent of all food in Canada is lost or wasted annually, of which 32 per cent is avoidable, leaving edible food that could be rescued for human consumption (this represents a financial loss of $49 billion). The food system is taking a toll on biodiversity and climate: half of the world's habitable land is used for agriculture and estimates suggest that 21 to 37 percent of GHG emissions come from the global food system. Good food is ending up in our landfills, when it rots it produces methane gas, which quickly heats up the planet.
Most Food Waste Happens at the Supply Chain Level
Most food waste occurs at the supply chain level, in transit as it ships from country to county, before it even reaches a supermarket. This can be due to:
Overproduction/Overplanting
Transportation Delays
Blemished Food/Acceptability
Overstocking
The Challenge of Distributing Surplus Food to Those in Need
Food banks and service agencies are often constrained by limited storage space and insufficient means to transport large trailer loads of donated or surplus food. Distributors and suppliers are faced with making fast decisions, without the luxury of time to discover the right place to donate their surplus food. Sadly, this leads to excess food being dumped in landfills, where it produces methane gas that contributes to global warming, instead of reaching those who are in need of it.
---
Special thanks to: Réseau Compassion Network, the Winnipeg Foundation, and MakeWay for providing support to initiate action on this important lifesaving project.