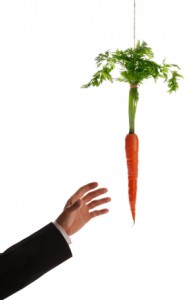 On this page, we will briefly introduce the following financial incentives that are available to help you improve your energy efficiency:
Manitoba Hydro PowerSmart
CMHC Green Home
You don't need to go it all alone when you're introducing energy upgrades to your new home or to an existing home. Various financial programs exist to help with the costs of making your home more climate-friendly.
Manitoba Hydro PowerSmart
Manitoba Hydro offers a menu of financial incentives to Manitoba home owners for increasing energy efficiency in their homes. Check out the PowerSmart website for an up-to-date list.
There are many more but here are some of the incentives provided:
Earth Power Program – Residential Earth Power Loans of up to $20,000 for installation of geothermal heat pumps.
Home Insulation Program – rebates of up to 100 percent of insulation material costs.
Pay as You Save (PAYS) Financing – Extended term financing for energy efficiency upgrades.
Power Smart Residential Loan – a reasonable rate loan for energy efficiency upgrades that you can pay off on your monthly hydro bill.
CMHC Green Home
Canada Mortgage and Housing Corporation (CMHC) offers a 10 percent refund on its mortgage loan insurance premium, as well as extended amortization to a maximum of 35 years, for energy efficiency through the CMHC Green Home initiative.
Eligibility is conferred to individuals who use CMHC-insured financing to
purchase an energy efficient home
purchase a home and make energy-saving renovations
renovate an existing home to make it energy efficient
The refund is offered as a one-time payment. The refund works out to approximately $275 for a $100,000 purchase mortgage with 5 percent down payment, or approximately $85 for a $20,000 mortgage for renovation.