On this page, you will find resources that you can use to help connect students to climate change in your classroom:
Click a link in the list above to jump to that topic on this page.
How to Teach About Climate Change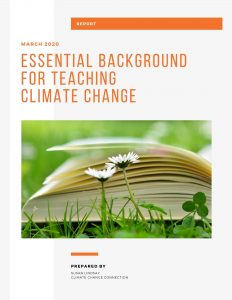 Essential background guide for teaching climate change
This document provides some best practices to inspire teachers to engage students in more climate change conversations, projects, and ultimately, action. March 2020.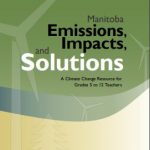 Manitoba Emissions, Impacts, and Solutions:  A Climate Change Resource for Grade 5 – 12 Teachers
A great resource for Manitoba teachers to engage their students in the topic of climate change.
Activity Sheets
These are Manitoba specific hands-on activities that can guide student learning: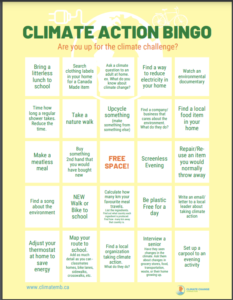 Climate Action Bingo
Are you up for a challenge? Enjoy this family and classroom friendly activity that will get you thinking about climate action!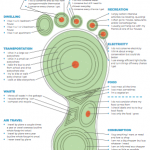 Carbon Footprint: A great activity for students to understand where emissions come from in their daily lives.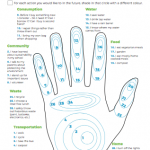 Ecological Handprint: A positive spin on the Carbon Footprint, this "hands-on" activity asks students to self-assess all the good things they are doing for the environment, plus identify other ways they can help!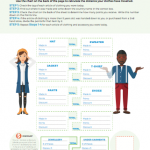 You Are What You Wear: This interactive activity finds students checking their clothing tags as a means of understanding the impact of their fashion.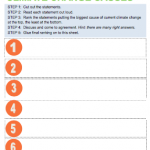 Ranking Climate Change Causes: Are transportation emissions worse than agriculture emissions? What about factory pollution? This activity challenges students to think critically about climate change causes on a local, national, or global scale.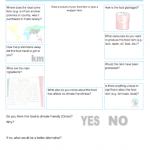 Food Print: In this hands-on activity, students have the opportunity to think critically about how food choices impact climate change.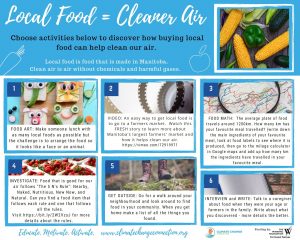 Local Food = Cleaner Air: A great activity to get students thinking about cleaning our air, while learning Math, Science, Social Studies, ELA, and Art.
Manitoba Earth Week Activities
Enjoy these family friendly activities that will get you thinking about nature:
MB Earth Week Bingo: A great activity for help families celebrate Earth Week.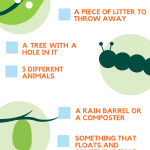 MB Earth Week Scavenger Hunt: A great activity to help families get outdoors during Earth Week.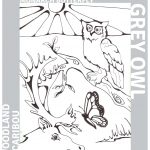 MB Earth Week Colouring Sheets: These Manitoba wildlife are struggling to keep up with our rapidly changing climate.
Recommended activities (not Manitoba-specific and not created by us):
Handouts
These are one-sheet hand-out documents we have made available during previous Youth Conferences on Climate Change:
Lesson plans
These are lesson plans that we recommend for study in the classroom:
Learning guides
These are resource guides that will help you shape your courses for learning outcomes related to sustainability:
Community Connections
There are many great organizations working on climate change in Manitoba.  Many of which are willing to help schools and teachers learn more about the issues and assist in action projects.  Here are some we would like to highlight:
For more community connections check out our Connection Network page.

Videos
There are links to a number of educational videos on the Manitoba Government's Education for Sustainable Development – Video Resources webpage.
Below are videos that we recommend for study in the classroom: